I belong to these people that believe silence is no gold.
However, I discovered THE gold in silence. The soul in the wood. Spyridon Dasiotis is an artist with a heart so sensitive that cannot go unnoticed. And the more I read him on social media., the more I appreciate his unconditional love towards all people with no exception.
I hesitantly dared to ask for an interview. He loves Chios, my homeland the place he had lived for several years. But then again, he loves the whole world! I was thrilled when he said yes. And he did it graciously and with excitement. He believes in humanity and people and knows how to listen to them.
Spyridon Dasiotis is a well-known Greek sculptor and his most characterised work is "The park of  Souls".
But you see, this interview is not going to be about our artist's work of art. His art is  well- known, and I believe there is no one in the world of journalism, photography and art that does not know about it.
I want to talk about Mr Dasiotis's soul and its greatness, humility and innocence. Aren't these the qualities that characterise a true artist?
It took me a while to prepare this article but now it is the time to do so.
CHIOS: The first steps
Mr Dasiotis started our conversation with Chios. His eyes shone every time he mentioned the place he lived when he was appointed in Volissos at the Forest Service Office. He was 25 then. Volissos is a wonderful village almost 45 minutes by car away from the town of Chios. I asked him" Wasn't it difficult for a young man to get used to living to an isolated place away from his family? "He said that at the beginning it was hard but the people there made me feel loved and then he knew he had to stay".
He added that the winter was hard and lonely. But for the sensitive people, I may add, solitude is never loneliness. It is a chance to discover the depth of their soul and self. And it was then that our dearest sculptor discovered his talent to crεate life out of wood.
Why wood?
«Why wood?" I asked. It is definitely not the easiest material for an artist to start with. "Perhaps, because it was within my reach. I can't explain it. It was a material I could easily find. I said to myself the night before, that I was going to start curving and so I did the next day. I made a wooden nose. I still keep it."
I later realised though our conversation that this was not the only reason Mr Dasiotis chose wood. Wood, I mentioned, is a material that is easily weathered.
He revealed to me that:
---
"No, I did not choose wood by chance. I regard weathering a parallel face of life"

---
"When they tell me that one of my works has weathered, I look almost indifferent. It does not upset me much because the purpose of my creation is fulfilled. What I wanted to achieve was achieved. I knew in advanced that that my work will not last forever. We could have gained some time if we had helped it.  Nobody protected my work and so now it is returning to the place I took it from, the earth. This is why I am not sad that nobody cared to preserve it when it had to be preserved. I guess that was its destiny, that was my statues' role; to take the path the souls in Parnitha's sanatorium took.
Spyridon Dasiotis, however, did something unique. He reinstated the identity of the building as it was known in the past: The Sanatorium.
Historical Background of the building
In 1914 the Sanatorium was built to treat the growing numbers of Tuberculosis' (TB)
patients that plagued the country. Among them the famous Greek poet Giannis Ritsos.
In 1943, after the discovery of penicillin t the sanatorium became unnecessary and in 1965 it was turned by the Hellenic Tourism Organization (EOT), to a hotel and later a School of Tourism. The building was abandoned after the earthquake in 1985 and is still standing on mount Parnitha in a bad state.
In 2012, the sculptor Spyridon Dasiotis gave life to the burned trunks of trees after the fire of 2007 by turning them into statues known as "the park of  Souls". He asked nothing I exchange, and he managed to depict all the stages of emotions the patients at the Sanatorium felt including hope.
The decay
 And while our kind -hearted artist has accepted the weathering and abandonment of our "Park of  souls" on mount Parnitha, even though he spent months working endlessly like a super hero to finish the statues without any financial gain and with the only motive to honour the people that suffered, died and most importantly forgotten there, I on the other hand and everyone who loves humanity and art refuse to let it weather . We do not want any more destruction in this world. Enough harm is done.
The importance of MEMORY
---
"It is important for people not to forget, but to remember. Because if people forget their past, it will come back with vengeance and with more cruelty. I believe that"

---
he said and pointed out "No! It is a former Sanatorium where people lived there, suffered, died". I agree, this must never be forgotten.
Art as an extension of the soul
"Every time I sculpt a work of art, I feel like sculpting my soul. I paint recently so when I add colours to my paintings, I feel like I add colours to my soul as well. When I write or read, I feel like my soul is filled with words. The soul is the extension of art. You become a better person. Art makes people peaceful and creates positive emotions."
And how right he really is. But also, how dangerous carving your soul is. I often feel like a writer balancing on a tightrope that can break with me getting swallowed by the abyss. I told him my concern and he replied,
"Artists are aware of this risk."
His relationship with the art he mentioned is experiential.
"What I create has to do with my experiences, what I've felt, what I've lived or been told."
I had realized that sensitive people are distinguished by a great deal of empathy.
He humbly replied, "I wish I had it. I'm trying to have it; I don't know if I've succeeded. Empathy is important. That way you understand others and they understand you."
"Empathy and art go hand in hand in order the artist's soul to reach completion."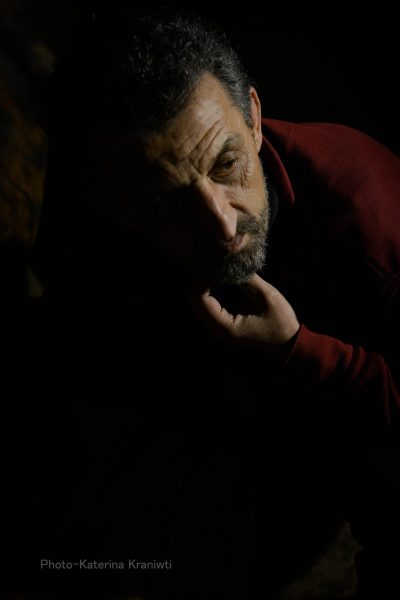 I refuse to be SILENT.
While I was searching for more pictures of the statues at the "Park of Souls" I discovered a poem that I really adore and completely identify with.
I REFUSE TO BE SILENT…!

… Because we only have one life…!   

Without love nothing will change in this world…!

The Big Bang of the perpetuation

of the species: Pregnancy.

Our lives: A constant exchange of emotions

I refuse to be SILENT…!

 … Because it Is a disgrace.

Keep in mind

As you "scream" for

 mercy, for no more lies…

time has not passed you by.
"I refuse to be silent too", I told him, and he laughed. "Me too. I always start with that motto in my head" he replied.
People talk when they need to be silent and when they need to talk, they are silent. People need to talk because I'm sure there are many souls locked in basements, who have to suffer and there is also a society that knows what's going on and doesn't talk " He is surprised by the fact that most people remain apathetic towards evil  and they don't protest, they don't shout to shrink it or make it disappear.
Silence is gold when one should not speak where one is not needed.
And it's twice as gold when by refusing to stay silent the life of a person or a society that suffers.
So, we need to know when we must speak and when we not. We must always reveal evil. Why hide all forms of violence?
No, I refuse to be silent."
I mentioned to him that denying silence requires courage and boldness and that people are afraid to speak up. He replied:
"People are afraid to be exposed because everyone is for themselves. Young people, due to the wrong standards created in today's society, are not always interested in social welfare. They haven't been taught to do so."
"If you ask me if I'm happy with people, I'll tell you no. I am not"
However, Dasiotis believes that sometimes enlightened people come to this world like they are sent from God and become role models. In education, for example a teacher can speak in such a way as to inspire students, in the clergy there are people who speak with love and do not express hatred or even in politics ,there are  politicians who are there for all citizens. "This is what I hope for." he tells me and adds that "Yes, there are few, but they can hold important positions and inspire love for the whole world. If that happens, I think there will be a change. I believe it will happen. We want enlightened, God-sent people in important positions who will talk about love, a world without discrimination and without violence."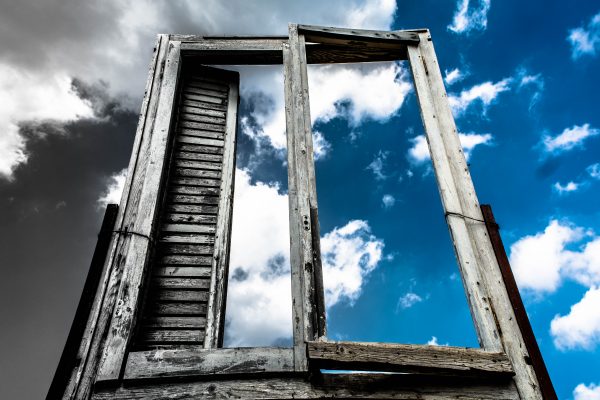 Obstacles
Were there people who tried to make your life and career difficult?
"There are always obstacles, but I won't allow sadness to dominate my life, I'm optimistic. It used to affect me, but now I choose to ignore any obstacle."
25 years of love.
What role has your partner played in your life?
"The most important question. If I have achieved anything, if I can leave a small mark on this world, it is because next to me is my life partner, she is the inspiration she is the one that supports me and helps me the moments that I'm not well. She is the calmness, the wave and the storm of my life.
Epilogue
Soyridon Dasiotis is the soul of the "Park of Souls", the sculptor, the poet, the painter, the thinker who captured the pain and hope at all stages. Emotions are timeless, as are the Sanatoriums. There are still thousands of souls trapped waiting for hope.
The joyful news depicted by the "Ear", our artist's favourite statue at the park. Giannis Ritsos' words that inspire love even at the darkest times. The Souls are me, you, the whole world.
So, I will come to terms with two things: Either the earth's sanatoriums will disappear, along with the statues or the state will make sure that the sculptures are preserved to remind us that pain is eternal, and hope is endless.
photography :
Akis Mamais
Eleni Barsinika (cover)
Κateruna Kraniwtis
Dimitrios Karvountzis
Eleni Pantahou
source of photographs :Ioannis Koniaris – Spyridon Dasiotis– personal file Andreas Nitnis from the newspaper Eleftherotypia-October 2016