You have sent the cover page and your resume and then you get the call for an interview!
And here comes the difficult part. In order to ace the job interview, you must go prepared.  Preparing for a job interview means knowing as much as you can about the job, the company and to be able to answer all their questions in a way that you sell yourself but not coming out as arrogant.
Research the company
Study the job description and the company's website. Research the company and its culture on LinkedIn and online.  Try their products or service as a customer (1). In this way you can answer one of the most common question in an interview:   Why do you want to work for us? Or What do you know about us?  Don't forget to explain why their company and the position is a great fit for you.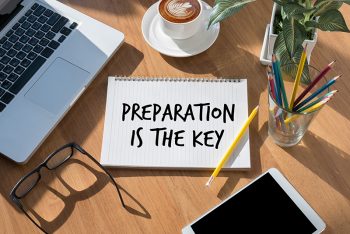 Prepare your answers to some general interview questions.
For example: Tell me about yourself or What are your weaknesses and strengths?
I won't get into this now because on our next article we will talk about the most common questions in an interview and how to answer them.
Prepare questions for them
At the end of the interview the hiring manager most probably would ask you if you have any questions (2)". Don't say no. Show your interest. Some of the questions you could ask include:
What are the next steps in the hiring process?
What is the most challenging part of the position?
What can you tell me about the job apart from what was in the description?
Know the location of the interview
Sometimes, the interview may take place at a location that you haven't been before so it is a good idea a couple of days before to go to the specific location. You can check the route, how long it takes to get there and if there is parking available. Either way, leave early so you can have time in case something happens. Take with you the contact information of the interviewer to call them and let them know (3).
Dress code
Dress professionally. You can't go wrong with a business attire. Depending on the company you can wear a more formal attire such as a suit or a business casual attire such as chinos with a shirt for men and a conservative dress or dress pants, skirt with a blouse for women (4). Even if you applied for a job as a server which may have a more casual environment you should look neat and polished. A khaki pants with a polo shirt would be appropriate.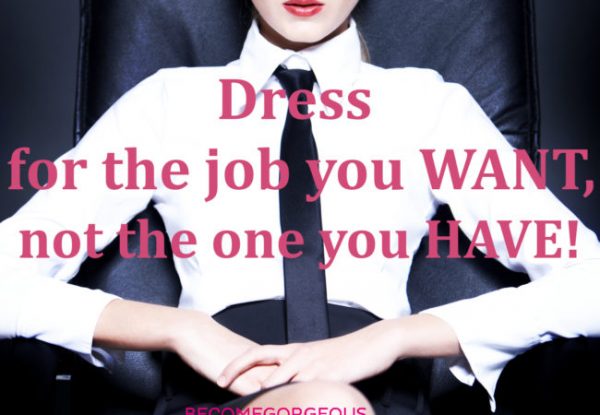 What not to wear:
Old outfits and shoes that look dated and worn
High heels if you can't walk in them, choose dress shoes that are closed toe and with low heel.
Sneakers or sandals
Too much make up, jewellery and perfume/cologne
Bold colors in clothes, shoes or make up (it can be distracting for the interviewer)
Anything that expose to much skin (short skirt, low cut blouse)
Shorts
Don't leave the choice of your outfit to the last minute. Try on the entire outfit a few days ahead of the interview to make sure that everything fits properly, it's clean and ironed.
What to have with you
Copies of your resume
A list of references in case they ask for it
The contact information and directions
A notebook and pen
Portofolio/ work samples if applicable
Breath mints (not chewing gum)
Don't bring your parent or boyfriend with you (yes people are actually doing this!)
Behavior
Smile
Firm handshake
Be polite to everyone
Don't make too many hand gestures
Make eye contact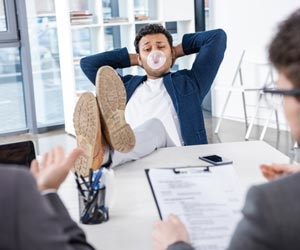 Thank you note
If you want to impress the hiring manager more and set you apart of the other candidates send a thank letter by e-mail within 24 hours of the interview (5). In the thank you letter you should express your appreciation and to remind them what a great fit you are for the position.
Eilers, Christian "50+ Best job interview tips and tricks that get jobs" Zety. 11 June 2019.
https://zety.com/blog/interview-tips
"How to prepare for an interview" Indeed. 29 May 2020.
https://indeed.com/career-advice/interviewing/how-to-prepare-for-an-interview
Hollback ,Alia " How to prepare for an interview: key steps to land your dream job"
Biginterview.3 June 2020
https://biginterview.com/how-to-prepare-for-an-interview
Lorenz,Mary "What to wear for different job interviews based on the company" Careerbuilder. 3 May 2018
https://careerbuilder.com/advice/what-to-wear-for-different-job-interviews-based-on-the-company
Doyle, Alison "How to prepare for a job interview" 12 May 2020.
https://thebalancecareers.com/how-to-prepare-for-a-job-interview-2061361