So, if you want your resume to stand out from the competition you have to make sure every little detail is polished to perfection.  On this article you will find a complete writing guide in order to accomplish this. Here's how:
1. Decide Which Type of Resume You Want
There are three main types of resumes: Chronological, Functional and Combination.
Chronological resumes list work history starting with your most recent job. This format is ideal for people with plenty of work experience.
Functional resumes focus on your skills first. If you lack work experience, have lapses in employment or you desire to make a career change, this format is a better choice.
Combination resumes combine the best characteristics of the chronological and functional styles. Use this resume if you're applying to a job that requires technical skills and expertise or looking to change industries.
The most commonly used is the Chronological format, so most employers are used to this and prefer it because it is easier and faster for them to see what positions you have held and for how long. Thus, we are going to focus on this specific format.
A chronological resume should include the following sections in this order:
Name and Contact Information
Summary or Objective
Work Experience
Education
Skills and Abilities
Optional Sections – Awards, Publications, Hobbies, etc.
Let's look into each section in detail.
2. Name and Contact Information
At the top of the page, you write your name, address, phone number and e-mail.  If you have a professional website or LinkedIn profile you can add it in this section.
3. Summary or Objective
A career summary or objective is placed below the contact information and is a short paragraph that mentions your work experiences, top achievements and desired goal.
If you are  recent graduate or still in school, you may want to consider writing an objective statement that describes your short-term goals or even omitting the specific section.
4. Work Experience
In this section you include your responsibilities and accomplishments for each job you have held starting with your current or most recent position.
List the dates employed, job title, the name of the company and its location.
It is more effective to use bullet points when you write the achievements and responsibilities in each position. However,no more than 6 bullet points per job description.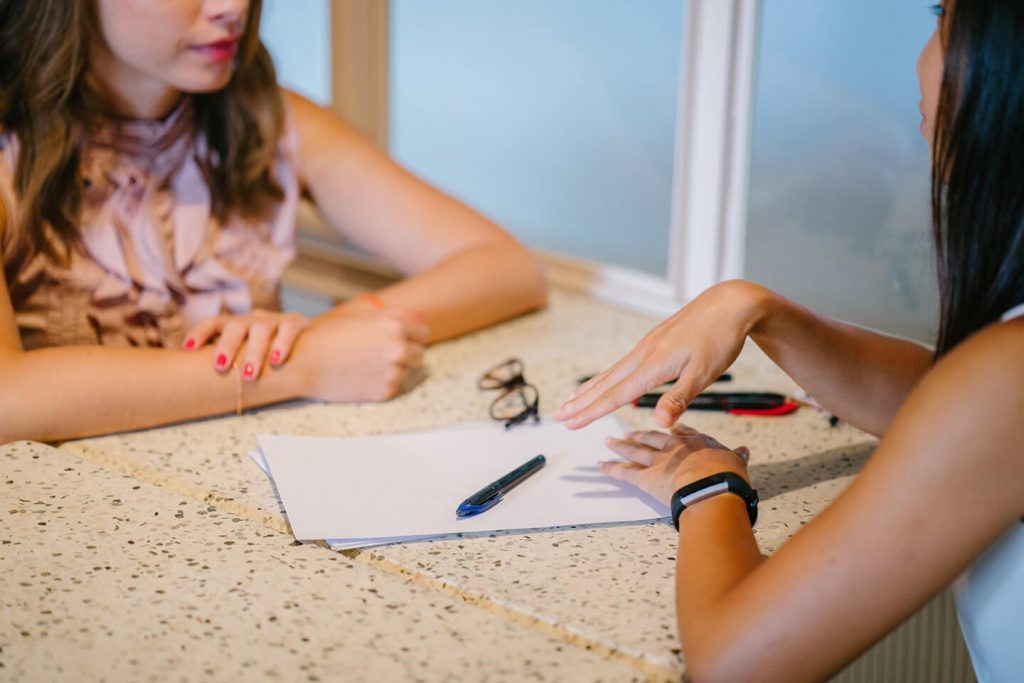 5. Education
If you have just graduated or have little experience, this section should be listed before work experience.
List the name and location of your university or institution (if you have a university degree don't mention your high school at all). Also include years attended, the kind of degree and GPA only if it's above 3.0.
6. Skills and Abilities
There are 2 types of skills you can include: technical skills and interpersonal skills.
Technical skills are those that are learned through experience. For example, Machinery skills – operating a POS, Software skills – MS Office, Languages – Spanish, Accounting and bookkeeping etc. For each technical skill you list make sure to mention your proficiency level.
Interpersonal skills are the abilities you rely on when you communicate or interact with others. These are generally much harder to define and evaluate but help you adapt to the work environment and company culture. Interpersonal skills include communication skills, leadership skills, teamwork, among others.
List skills that are relevant to the job you are applying for. You can figure this out by reading carefully the job description of the specific ad.
7. Optional Section
Another section to include if you think it will boost your chances are awards, certifications, publications, volunteering and hobbies.
8. Style your resume
If you can't or don't have time to spend formatting your resume, you can use a template. You can find some free resume templates online or even through Microsoft Word.
Your resume should be 2 pages the most.
Use font size 12 for the main text and 14 to 16 font size for section titles. The font of your resume should be Arial, Calibri or Times New Roman, in other words, something easy to read.
Always double check for typos and errors. Ask a friend to read it to make sure there aren't any mistakes.
Attention!!!
In Greece some employers ask for your age or marital status but in many countries this information is considered illegal to be asked. For instance, in the UK, under the Equality Act 2010, it is not required to include information such as age, marital status and religion in order for candidates to be protected from discrimination in the workplace.
Those were some tips and advice on how to create a resume but a resume is only the first step in your job search.
In upcoming articles, we are going to talk about cover letters and interviews.